Divot Tools
Bonjoc introduces crystal divot tools to its fun and fashionable accessory line. Whatever your mood, fix your ball marks with a cute motif of your choice, specially handcrafted with Swarovski elements!
Magnetic Pins
Now you can wear Bonjoc ball markers any where on your outfit!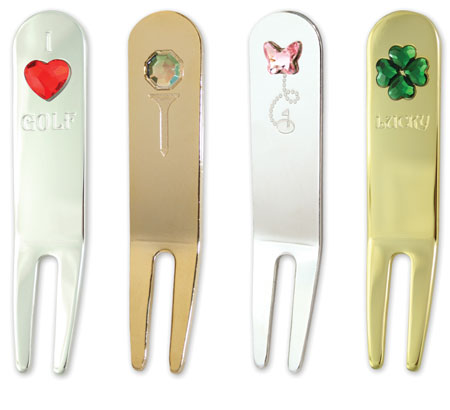 style #DT-1
style #DT-2
style #DT-3
style #DT-4
Stylish Dimples

Stylish Dimples is the worldwide unique and registered design idea to make rings from golf balls. Crafted from your own golf ball or from one of our huge range of golf balls. With a sophisticated concept the golf balls are customized to an extraordinary piece of jewelry: Stunning rings with golf ball inlay, handmade in Germany. For ordering information visit Stylish Dimples.
Magnetic Pendants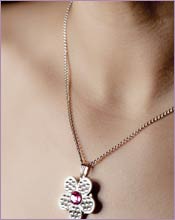 The perfect accessory for your golf attire. Wear your Bonjoc Ball Marker as a pendant.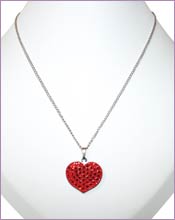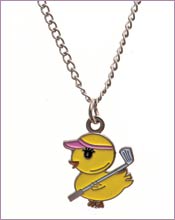 Custom Keychains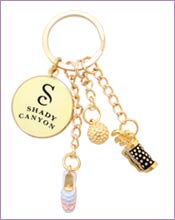 Customize your corporate image on one of Bonjoc's adorable golf charms. Use as a key ring or accessory for your golf bag or purse.






Stretch Bracelets
Created with Swarovski crystals, each stretch bracelet is light enough to let you swing with ease. Wear by itself or stack with a variety of colors for that extra sparkle.
Square Crystal Setting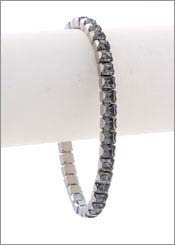 Black Diamond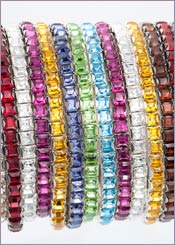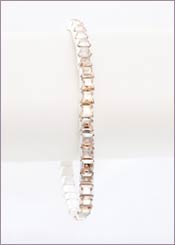 Golden Shadow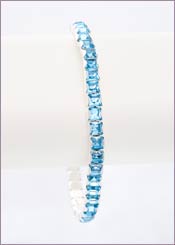 Aquamarine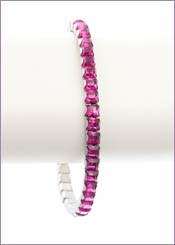 Fuschia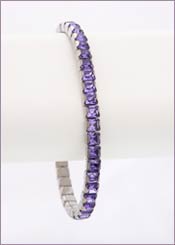 Tanzanite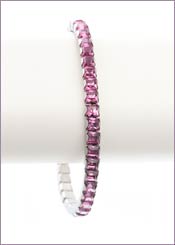 Light Rose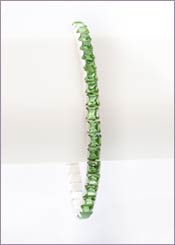 Peridot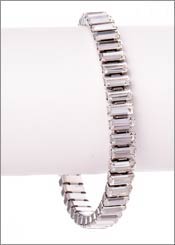 Snake Chain - Baguette
Crystal